Covid Vaccinations for Children Aged 5-11
The Chippenham, Corsham and Box PCN is pleased to confirm that Lodge Surgery has been approved as a Covid-19 vaccination clinic for all children aged 5-11 within our PCN.
Parents and guardians will be sent invitations via SMS to book at Lodge or you can book via the National Booking System here:
Clinically well children with no other ongoing immunity problems will require 2 doses 12 weeks apart.
A link to the vaccination guide will be included in the message. Parents and guardians must read it before consenting to the vaccination: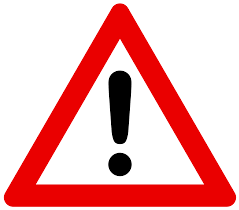 Scam Alert!
We understand that members of the public are being contacted by post and phone by an organisation claiming to be representing the NHS and offering them the opportunity to purchase a "Covid Passport". They are asked to complete an order form and include their bank details for a small fee.
Please remember that the NHS will never ask a patient for bank details. While there are organisations that facilitate applications for items such as visas or passports etc for a fee, the NHS does not. Further, there is no such thing as a "Covid Passport" (not to be confused with a Covid Pass).
Covid-19 Vaccination Proof
The NHS app has been improved to allow patients to use it as proof of their Covid-19 vaccination status if required. NHS England recommend downloading the free app and registering before booking international travel.
For patients who do not use a smartphone or tablet please call the NHS Helpline on 119 and request a paper vaccination statement (at least 5 days after receiving the second dose). Letters should be received within 5 working days.
Please note that unfortunately the new COVID Pass service is not available for users who don't have their own unique account and instead manage their account as a Proxy/ Linked Profile. A paper statement must be requested from 119 instead.
Please do not request a paper statement from the surgery as we are unable to provide them.
For technical support with the NHS app please visit: Technical issues with the NHS App - NHS App help and support - NHS (www.nhs.uk)
Covid Certificates
People in England who have been fully vaccinated against COVID-19 can use the NHS COVID PASS to demonstrate their COVID-19 Status. If you're aged 18 or over, you can get an NHS COVID Pass for domestic venues and events.
If you're aged 12 or over you can get an NHS COVID Pass for travel abroad but you should follow the entry requirements of the country you are travelling to.
A full course is currently two doses of the Moderna, AstraZeneca or Pfizer vaccine, or one dose of the Janssen single-dose vaccine. Vaccine status will be available through the NHS COVID Pass service from:
the NHS App which you can download from app stores
the NHS website
119 - by requesting a paper letter
You will need to register to use the online services, if you have not already. It may take more than a week for your identity to be checked and verified.
If you cannot access the online services, and you have had both doses of the vaccine, you can request a paper letter from the NHS by calling 119. Only call 119 if you are due to travel outside the UK in the near future and have had your second dose (or one dose of the Janssen single-dose vaccine) more than 5 working days ago. It may take up to 5 working days for the letter to arrive.
This practice is not able to provide you with a letter that shows your COVID-19 vaccination status. Please do not contact the practice about your COVID-19 vaccination status unless you have been advised to by the 119 service.
When you're planning your travel, you should check the latest information on demonstrating your COVID-19 status when travelling abroad on the gov.uk website. Make sure there is enough time to get proof of your COVID-19 vaccination status before you are due to travel.
NHS App - Covid Booster
Please be aware that the COVID vaccination boosters are now available in the NHSApp.
If you need any further information, please see this page: https://www.nhs.uk/nhs-app/
If you notice any issues with any of the COVID vaccinations in the NHSapp, please contact 119 for assistance. The NHSapp currently does not show COVID vaccinations given abroad.