Local Area Coordination Network
Local area coordination can help you to:
• access information, advice and support
• build your own local network
• find practical ways to resolve problems
• be part of your local community
• identify your personal strengths, needs and goals
Coordinators work alongside people of all ages, including disabled people and people with mental health conditions.
If you feel you would like to reconnect with your community or need some help or support, then you can invite them to work alongside you.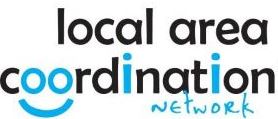 Chippenham Local Area Coordinator - Emma Morrice
The support is free and without judgement – there are no assessments, referral processes or time limits – and Emma can meet you in local community settings or where you live, work or learn.
Emma can help support you to become more connected, resilient and active in your community by taking time to get to know you to build a trusting relationship. She can help you to stay strong and be heard so you can stay in control of your life.
Would you like to know more? Contact Emma on 07391 410278 or email her at emma.morrice@wiltshire.gov.uk
NHS 111
111 online is a fast and convenient alternative to the 111 phone service and provides an option for people who want to access 111 digitally.
Your needs will be assessed and you will be given advice about whether you need:
Treat yourself at home
Go to a Primary Care Centre
If you need face to face medical attention you may be asked to attend a Primary Care Centre.
Click here to access NHS 111 online or call 111 to speak to a staff member.