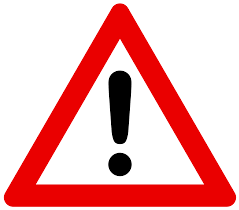 Scam Alert!
We understand that members of the public are being contacted by post and phone by an organisation claiming to be representing the NHS and offering them the opportunity to purchase a "Covid Passport". They are asked to complete an order form and include their bank details for a small fee.
Please remember that the NHS will never ask a patient for bank details. While there are organisations that facilitate applications for items such as visas or passports etc for a fee, the NHS does not. Further, there is no such thing as a "Covid Passport" (not to be confused with a Covid Pass).
GP Patient Survey 2021 Results
The information below is taken from the 2021 GP Patient Survey. People registered at general practices across England were asked how easy or difficult it is for patients to see or speak to a doctor at their practice. The results for this practice are depicted below.
Covid Certificates
People in England who have been fully vaccinated against COVID-19 can use the NHS COVID PASS to demonstrate their COVID-19 Status. If you're aged 18 or over, you can get an NHS COVID Pass for domestic venues and events.
If you're aged 12 or over you can get an NHS COVID Pass for travel abroad but you should follow the entry requirements of the country you are travelling to.
A full course is currently two doses of the Moderna, AstraZeneca or Pfizer vaccine, or one dose of the Janssen single-dose vaccine. Vaccine status will be available through the NHS COVID Pass service from:
the NHS App which you can download from app stores
the NHS website
119 - by requesting a paper letter
You will need to register to use the online services, if you have not already. It may take more than a week for your identity to be checked and verified.
If you cannot access the online services, and you have had both doses of the vaccine, you can request a paper letter from the NHS by calling 119. Only call 119 if you are due to travel outside the UK in the near future and have had your second dose (or one dose of the Janssen single-dose vaccine) more than 5 working days ago. It may take up to 5 working days for the letter to arrive.
This practice is not able to provide you with a letter that shows your COVID-19 vaccination status. Please do not contact the practice about your COVID-19 vaccination status unless you have been advised to by the 119 service.
When you're planning your travel, you should check the latest information on demonstrating your COVID-19 status when travelling abroad on the gov.uk website. Make sure there is enough time to get proof of your COVID-19 vaccination status before you are due to travel.
NHS App - Covid Booster
Please be aware that the COVID vaccination boosters are now available in the NHSApp.
If you need any further information, please see this page: https://www.nhs.uk/nhs-app/
If you notice any issues with any of the COVID vaccinations in the NHSapp, please contact 119 for assistance. The NHSapp currently does not show COVID vaccinations given abroad.
Surgery Restrictions
During the Covid pandemic at Lodge Surgery we have strived to keep the surgery as safe as possible for everyone. We request that patients continue to wear a face mask, socially distance and use hand sanitiser in the surgery. We appreciate that this may be frustrating, however, there may be patients in the building who are sick and vulnerable, and some who may not have been vaccinated.
The staff will continue to wear masks when seeing patients and in patient areas.
If, following explanation, a patient declines to wear a mask, they will be instructed to wait outside the building until their appointment time and will be escorted from there to the clinical room and then straight back out afterwards. Patients that are exempt are still able to attend their appointments in the usual manner.
It is vitally important to remember that Covid has not been eradicated so if you or a member of your household has Covid symptoms; a high temperature, a new, continuous cough or you've lost your sense of smell or taste or it's changed, please
DO NOT ATTEND
the surgery but do get a PCR Covid test at
https://www.gov.uk/get-coronavirus-test
.
Welcome to The Lodge Surgery
Lodge Surgery opened in 1987 as a brand new GP practice for the newly built and expanding Pewsham estate. The practice was originally housed in a portakabin-style unit until the current building was constructed in 1991. A large extension was added in 1997 and was originally rented out as private offices and later a Therapy Centre. It was refurbished in 2020 increasing the number of consulting rooms and adding a waiting room and administration room.
With patients' needs at the heart of everything we do, our website has been designed to make it easy for you to gain instant access to the information you need.
We have a dedicated Covid-19 section with up to date information and guidance as well as links to local and national sites for support during lockdown.
We are open but we are working differently during the pandemic. Online appointment booking is not currently available but patients who ring the practice will receive a phone call back from an appropriate clinician, usually on the same day. If the clinician feels that a face to face appointment is needed, you will be offered one on the same day.
For advice and information on a range of medical conditions, local services and handy links please visit our Resource Hub.
The Lodge Surgery is a community based surgery that strives to put patient welfare and excellent service at the heart of all it does.
Have Your Say
Recent Friends and Family Feedback
"What would have made your visit better?"
"It was all great, nothing to change. Seen on time, all staff really friendly, easy to park."
"I think you're doing great in these challenging times - felt as safe as is possible."
"Absolutely nothing to change for the support and care that you give me is second to none."
"Great service and felt very safe. Thank you."
"Make it easier to get an appointment without receptionists trying to divert you to someone other than the doctor."
There have been huge changes in primary care and patients now have access to a range of specialists including physiotherapists, pharmacists, nurses and care co-ordinators. Seeing a doctor isn't always the best option. Receptionists ask you about why you are calling to ensure that you are given an appointment with the most appropriate person for your need - often this is on the same day. For more information please see our Primary Care Network page.
Leave A Review
As a practice we pride ourselves on delivering good quality care for our patients and lately this has been under very challenging circumstances. If you have a positive experience that you would like to share with us please visit:
Your feedback is really important to us as it provides us with key information about what patients think of our services and helps us make informed decisions about improvements. It also helps us to identify areas where we are doing well.
Follow Us for the latest practice news